Inuplan is a self-owned company with personal shareholders, all of whom are active in the company. In this way, we ensure the basis for our freedom of action and impartiality in relation to our business relationships.
We are approx. 40 employees in Nuuk, Qaqortoq, Ilulissat and in Denmark.
Our company is built around a permanent staff, which through continuous professional development contributes to raising the company's overall level of knowledge and efficiency. In addition, we have for a number of years received engineering trainees from both Greenland and Denmark. This has been done partly to spread knowledge of Arctic technology and the special Greenlandic conditions, and partly to be able to recruit new employees.
The employees have an average seniority for tasks in Greenland of approx. 15 years.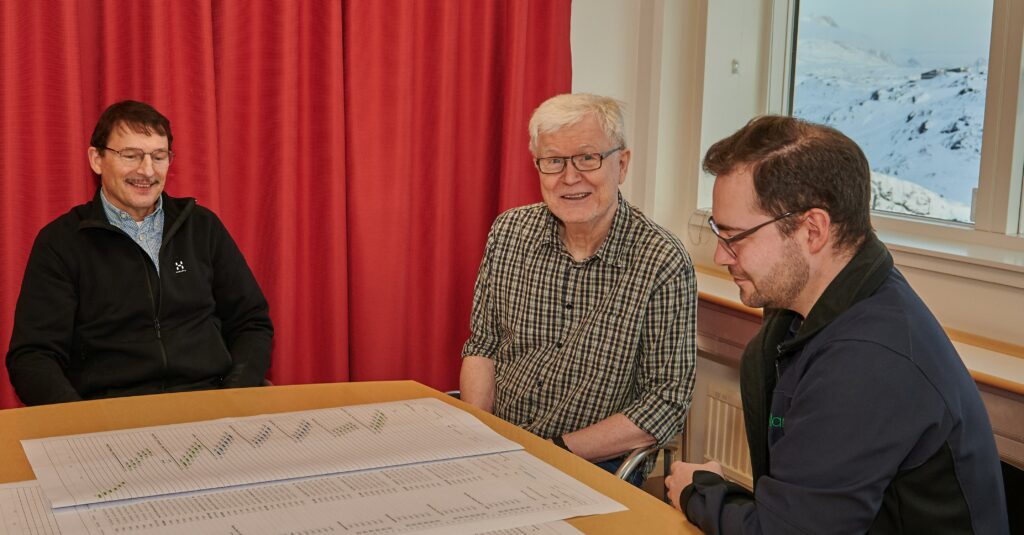 Our newly hired employees contribute to providing inuplan with the latest knowledge in Arctic technology, and our senior employees contribute with practical experience.